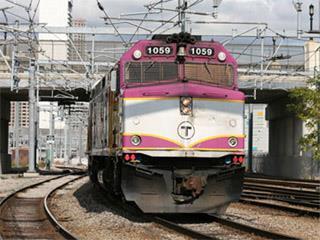 USA: Meeting on July 14, the Massachusetts Department of Transportation board approved a contract with MotivePower Inc for 20 diesel locomotives of a new design, designated HSP46, valued at up to $114·6m.
The 4 600 hp locomotives will be assembled at the company's plant in Boise using major components supplied by GE Transportation, including 12-cylinder GEVO engines.
The prototype is to be delivered within 29 months from notice to proceed. Series production is to begin three months later with the final loco to be delivered during month 38.
MBTA General Manager Richard Davey said the acquisition is a high priority, as Boston's commuter rail agency faces reliability problems with its 80-strong fleet. The oldest locomotives were manufactured between 1978 and 1980, and based on a 25-year service life, 68% of the fleet is due for retirement by 2013. As a stopgap until the first HSP46 arrives, the board authorised the purchase of two surplus MP36s from Utah Transit Authority and the lease of up to seven more.
The HSP46s are intended to meet EPA Tier 3 emission standards and reduce fuel consumption by 2·7 million litres a year, saving an estimated $1·5m. MotivePower has agreed to use Providence & Worcester's workshop in Massachusetts for pre-delivery inspection, preparation and commissioning support services, and to provide space for spare parts and warranty repairs.
When MBTA issued an RFP for 28 locomotives two years ago, the low bidder was Vossloh España, which sought a waiver of Buy America Act provisions so it could build two prototypes in Spain and assemble the remaining 26 in Kentucky. MBTA cancelled that RFP after MotivePower protested to the Federal Transit Administration and the waiver was denied.