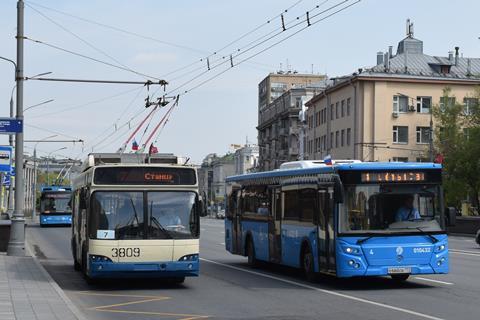 RUSSIA: Moscow's last six trolleybus services have ended, with five routes switching to diesel operation on August 25 and one route to battery buses.
The city's first trolleybus ran in November 1933, with the system reaching 80 routes totalling 1 300 km operated by 1 700 vehicles at its peak. The system remained the largest in the world until 2015, but it has been in steady retrenchment since 2014.
The majority of the former trolleybus services are now operated with diesel buses, with more than 8 000 serving more than 950 routes. However, the city expects to increase its electric bus fleet from 342 to 600 by the end of 2020 and to 2 600 in 2024.
Some historic trolleybuses will be used to take visitors to an urban transport museum which is under construction in the northeast of the city.