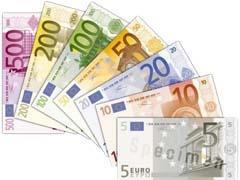 UK: Rolling stock leasing company Angel Trains Group announced the completion of a long-term debt refinancing programme through its subsidiary The Great Rolling Stock Company Ltd on April 26, saying this will 'de-risk' the business and provide 'a stable financial platform for the company to develop further'.
The £450m five-year and £400m seven-year loan agreements with a group of nine banks follow a £800m bond issue in July 2010 and a £400m issue in March this year. The proceeds will refinance debt put in place when a consortium of infrastructure and pension investors acquired Angel Trains from The Royal Bank of Scotland in a £3·6bn deal in 2008.
'We are now in a very strong position, having diversified our sources of finance and our debt maturity profile', said Chief Financial Officer George Lynn. 'In today's market, the interest our debt package received is testament to the robust credit profile and strong operating performance of Angel Trains Group and shows a big vote of confidence in the company.'
One of three ROSCOs created as part of the privatisation of British Rail, Angel Trains now owns more than 4 400 passenger and freight vehicles in the UK, which it says is around 37% of the national total. It also expanded into mainland Europe, but its non-UK activities were spun off as Alpha Trains after the business was sold by RBS.