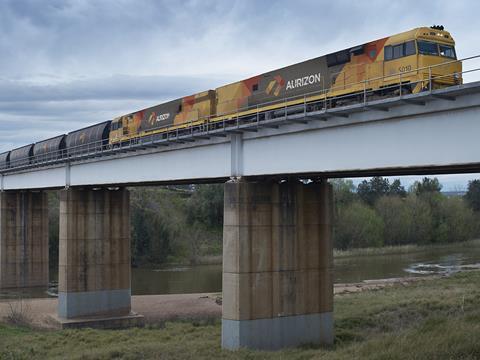 AUSTRALIA: Aurizon has signed a non-binding memorandum of understanding with Progress Rail Services for a long-term maintenance and spare parts supply deal, as part of a programme intended to achieve savings of A$380m in 2015-18.
Progress Rail was chosen following a competitive tender. A final agreement is expected to be signed for implementation from July 2016 to October 2024.
Aurizon said the planned deal announced on March 17 would provide 'a significant reduction' in expenditure on non-core rolling stock maintenance, which includes overhauling narrow gauge locomotives and components such as traction motors, engines and air conditioners. Those activities are currently undertaken in-house or outsourced to specialist providers, but in future would be undertaken at the Redbank Maintenance Facility near Ipswich which had been earmarked for closure in June 2017. Aurizon said the 'majority' of the workforce would transition to the new arrangement, with the impact 'expected to be minimal because of the installed equipment and the skilled employee base.'
In addition to cost savings, the deal would facilitate a long-term collaboration to develop more cost-effective rolling stock component supply chains.