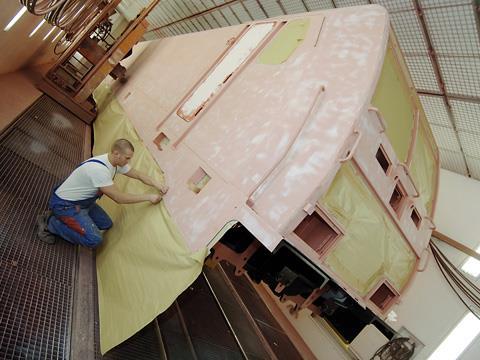 GERMANY: Bombardier Transportation's German business has extended its partnership agreement with the Technical University of Dresden for a further five years.
First launched in 2007, the co-operation agreement has already fostered a number of technical innovations. These include a video monitoring tool to assess passenger loadings on unattended metro vehicles and novel methods to determine the structural dynamics of light rail vehicles. TU Dresden researchers have also influenced the development of Bombardier's multi-engine Traxx diesel locomotive.
Looking ahead, the two parties are to intensify their work on vehicle dynamics, whole-life reliability and energy-efficient technologies.
'Innovation is an integral part of Bombardier's DNA. Our long-standing collaboration with TU Dresden offers an ideal exchange of expertise between science and industry', commented Michael Clausecker, Executive Chairman of Bombardier Deutschland.
A coalition of local train operators, trade unions and industry bodies led by VDV has launched an online career portal to boost railway recruitment in the Land of Bayern.