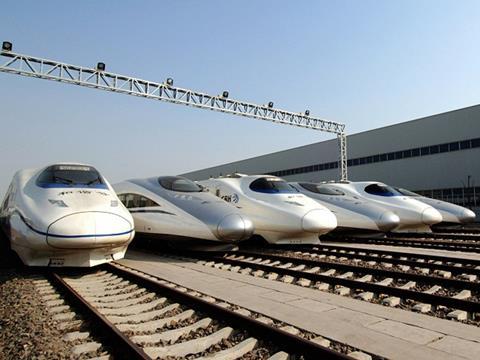 CHINA: CRRC Corp Ltd was officially launched on June 1 with the completion of the merger of rolling stock manufacturers China CNR Corp and CSR Corp.
CRRC has inherited all the businesses and assets of CNR and CSR, which between than had a greater than 90% market share in China. CRRC says it is the 'largest rolling stock supplier in the world' with 'the largest scale, most complete portfolio and advanced technology.' It has 175 700 employees, with its headquarters in Beijing.
Under the merger agreement each CNR share was exchanged for 1·1 CSR shares, with the post-merger company then renamed to CRRC. The issued capital of CRRC is 27 289m yuan, comprising 22 918 million A shares and 4 371 million H shares each of a nominal value of 1 yuan. Trading of the H shares on the Hong Kong stock exchange was suspended on May 7 while the merger was completed, and is expected to resume on June 8.
At the first board meeting on June 1, former CNR Chairman Cui Dianguo was elected Chairman of CRRC. Former CSR Chairman Zheng Changhong and President Liu Hualong became CRRC's vice-chairmen, and former CNR President Xi Guohua was named President.