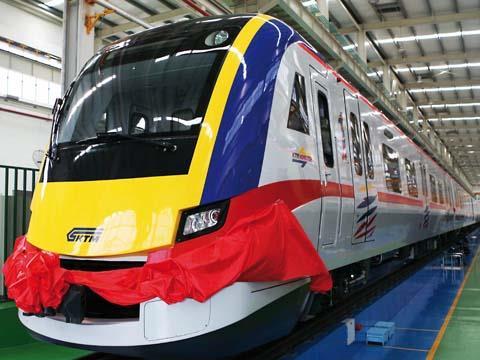 MALAYSIA: The Ministry of Transport and CSR Zhuzhou have signed a memorandum agreeing to establish a rolling stock plant at Batu Gajah in Perak.
Prime Minister Najib Razak attended the signing ceremony on September 24. He said the facility would strengthen Malaysia's position as a player in the rail industry, with the possibility of exporting rolling stock across southeast Asia and undertaking maintenance and repair work.
The first phase of the CSR Rolling Stock Centre (Malaysia) Sdn Bhd plant is to be completed by 2014. It will be operated by CSR Zhuzhou Electric Locomotive and have the capacity to manufacture 100 to 150 new vehicles a year, and refurbish around 150. The plant is expected to create 800 jobs, and cost 400m ringgit.
'I am hopeful that it will be a pivotal nerve centre in providing technical know-how and transfer of technology, while also generating jobs and business opportunities for the local community', said Najib.