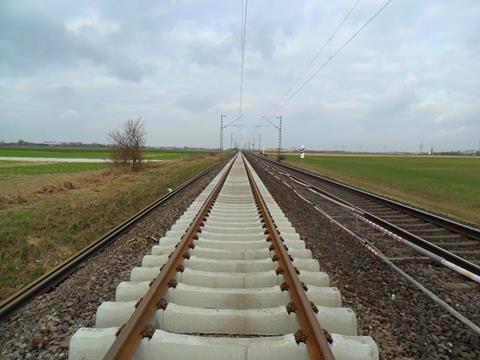 GERMANY: Vinci subsidiary Eurovia announced on August 31 that it had become the majority shareholder in rail infrastructure contractor THG Baugesellschaft.
Based in Nordrhein-Westfalen, THG has around 60 staff and generated revenue of €17m in 2016. It provides services including track and turnout renewals, subgrade construction and other civil engineering works. Current projects include works relating to the Rhein-Ruhr Express project between Düsseldorf and Dortmund and on the Rotterdam – Genova European freight corridor.
THG will become part of Eurovia's ETF rail infrastructure subsidiary which operates in eight countries.
Eurovia has also become the majority shareholder in concrete structure renovation specialist TKP Krächan GmbH.