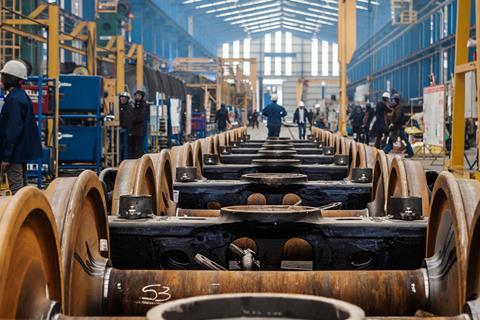 USA: The Railway Supply Institute which represents more than 200 companies has welcomed the bipartisan introduction to the House of Representatives of the Freight Rail Assistance & Investment to Launch Coronavirus-era Activity & Recovery Act, which would offer a time-limited 50% tax credit for purchasing new wagons or refurbishing existing vehicles if this increases capacity by at least 8%.
It would also provide tax credits for scrapping wagons based on their depreciated value and for capital expenditure on enhancements that improve environmental standards or the safety, quality or efficiency of wagon manufacturing and repair operations.
'The Freight RAILCAR Act will help incentivise private investment in the freight railcar manufacturing industry to preserve thousands of American jobs, reduce our carbon footprint, and ensure the integrity of our critical rail supply chains', said RSI Senior Vice-President of Government & Public Affairs Nicole Brewin on August 24.
RSI said the wagon manufacturing industry directly supported 65 000 US jobs before the pandemic, with average salaries exceeding the national average by 40%.
'Railway suppliers are facing increasingly difficult economic circumstances as a result of the Covid-19 pandemic and many have been forced to significantly reduce their manufacturing workforces', said Brewin, urging Congress 'to advance this legislation quickly to help railway suppliers cope with the economic fallout of this pandemic.'