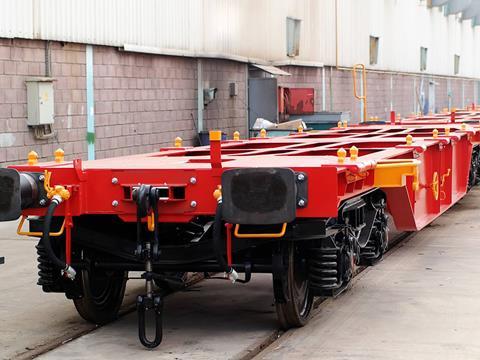 TURKEY: The Greenbrier Companies' European business Greenbrier-AstraRail has agreed to acquire a 68% stake in Adana-based wagon, bogie and component manufacturing and maintenance company Rayvag Vagon Sanayi ve Ticaret.
Rayvag was founded in 2007 by Asim Suzen, who will retain a 32% equity interest and continue as Managing Director.
'Rayvag is committed to growth but could not achieve scale without this investment by Greenbrier', Suzen said when the agreement was announced on August 8. 'Greenbrier-AstraRail's expertise in designing freight wagons that meet European rail standards, as well its world-class manufacturing systems and procurement practices, position Rayvag to respond to the rapidly advancing demands of Turkey's freight rail industry. Greenbrier's financial strength also provides Rayvag with a partner capable of pursuing the substantial growth that we foresee in the Turkish railway supply business during the coming years.'
Greenbrier said it expected business opportunities to arise from the government's investment in the rail network, Turkey's adoption of European technical standards, the opening of the freight market to private operators and the growth of inter-continental traffic.
'Greenbrier views Turkey and the Mediterranean region as a key corridor within the global freight railway system', said Greenbrier Chairman & CEO William A Furman. 'Expansion into Turkey is a logical extension of our market-leading Greenbrier Europe operation.'