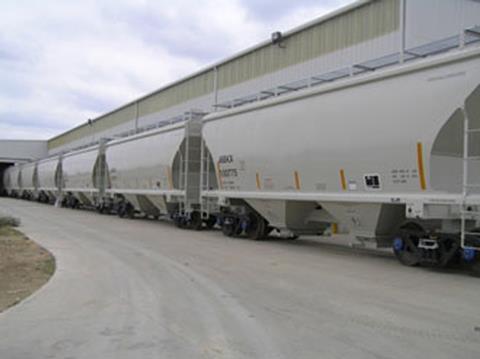 NORTH AMERICA: A doubling of Mitsui Rail Capital's wagon leasing business is envisaged under an agreement for Japanese companies JA Mitsui Leasing and Norinchukin Bank to take a 50% stake in the Mitsui subsidiary.
The companies are to acquire the stake through a newly-established special purpose company, JAML MRC Holding Inc.
Mitsui established MRC in 1996. It has since expanded into Europe, Brazil and Russia, and now leases 8 300 wagons valued at US$400m to railway, power and mining companies.
Announcing the agreement on March 30, Mitsui said North American rail transport volumes are increasing steadily, in particular with demand from shale gas and oil-related industries. It plans to work with the new shareholders to 'exert effort toward improving MRC's corporate value through business scale expansion and railcar portfolio improvement, and consequently contribute to the further development and enhanced efficiency of the logistics platform in the North America region.'