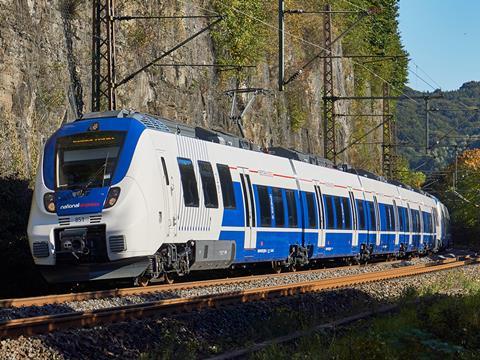 INTERNATIONAL: National Express plc is to change the name of its corporate parent company to Mobico Group plc from early June.
The board believes that the Mobico name better reflects its international nature and the range of public transport services it operates. The company said National Express was a well-known brand, but largely synonymous with its UK business which accounted for only 19% of sales in 2022, and in particular its UK coach operations.
Although the group will become Mobico, the individual operating subsidiaries will retain their customer-facing brands. The National Express name will still be used in connection with its UK coach network and certain other businesses.
'Whilst National Express is a highly valued consumer brand, Mobico better represents our multi-modal operations, global reach and future ambitions', explained CEO Ignacio Garat on May 10.
'We remain focused on providing best-in-class services and delivering our Evolve strategy, with the intent of establishing Mobico Group as the world's premier shared mobility operator.'