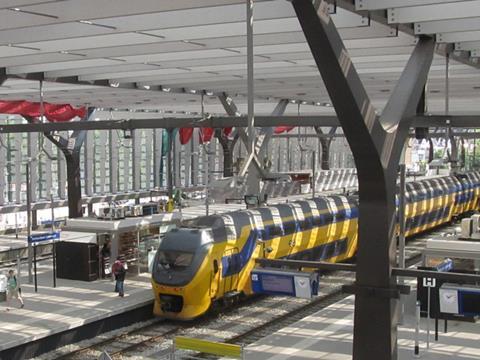 NETHERLANDS: National passenger operator NS announced on February 26 that the fleet of around 400 trainsets which it uses on the main line network is now being leased from Netherlands-based NS Lease, rather than Irish-registered NS Financial Services Co Ltd. This means taxes will now be paid locally.
Dublin-based NSFSC had been formed in 1999 as a 100% subsidiary of NS, leasing rolling stock to the operator and some other customers and also selling surplus vehicles.
The Irish company was subject to lower taxes than a Dutch company would have been, and NS agreed to end the arrangement after criticism from Dutch politicians. NS had intended to transfer the trainsets to NS Lease as the leases expired, which would have taken until 2033, but the programme was accelerated and the transfer formally took place on December 31.
Recent orders for Stadler Flirt and Alstom Inter-city New Generation EMUs were not financed via Ireland.