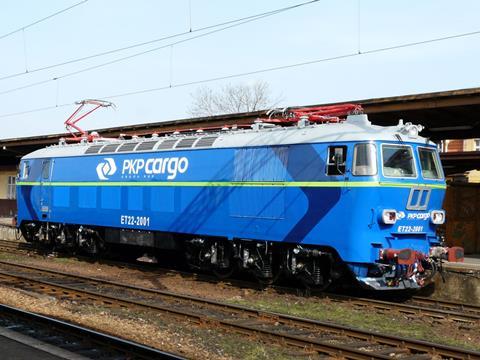 POLAND: A letter of intent for the joint production of wagons in Szczecin was signed by freight operator PKP Cargo and rolling stock manufacturer Greenbrier Europe Wagony Świdnica on July 1.
PKP Cargo is to invest 11·5m złoty to start production at the Szczecin wagon repair workshops which are operated by its PKP Cargotabor rolling stock business. Greenbrier would contribute technology, documentation, quality control standards and production equipment.
Production is planned to begin in the first quarter of 2016 with a capacity of up to 500 wagons a year of various types. Around 150 people would be employed, including current PKP Cargo staff and new recruits.
PKP Cargo said it had undertaken detailed analysis of the cost-effectiveness of the project before seeking an experienced manufacturing partner. It expects to be able to produce wagons more cheaply than procuring them from external manufacturers, while making the most of its workshop facilities and staff.
Many of PKP Cargo's 61 500 wagons are more than 25 years old, and the company is planning to renew its fleet over the next 10 years 'By partnering with a world-class manufacturer of rolling stock, we can have access to the latest wagon production technologies', said Head of Operations Wojciech Derda. 'After the consolidation of operations and the introduction of modern management methods, this is another step in the development of PKP Cargotabor.'
In 2010 PKP Cargo and CNR subsidiary Jinan Railway Vehicles formed a joint venture which planned to assemble kits of Chinese-made wagon parts in Szczecin, estimating that using Chinese components could be 30% cheaper than local manufacturing. However, studies and the trial assembly of three wagons concluded it would not be economically feasible, with the cost of transport and rising wages in China meaning it would hard to compete with the Polish domestic industry.