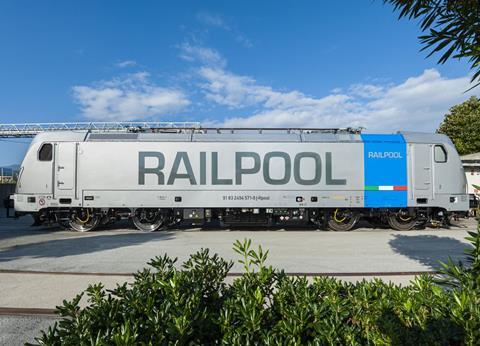 ITALY: Railpool has launched an Italian business, which CEO Torsten Lehnert said would form the basis for future expansion 'in all southern Europe'.
An initial contract has been signed for Captrain Italia to lease six new Bombardier Transportation Traxx E494 electric locomotives with last mile capability for use from January 2021. The deal includes an option for a further two locos.
An agreement has also been signed for Tiber.co OMR to provide maintenance services at its Asti depot, which will become one of the main maintenance hubs for Railpool in Italy. Railpool is to provide Tiber.co OMR with training and spare parts.
'I am extremely proud of the agreements signed with Captrain Italia and Tiber.co OMR, by which we will be able to start operations with a reliable partner for both lease and maintenance', said Alberto Lacchini, Head of Railpool Branch Italia and Director Southern Europe, on November 10.