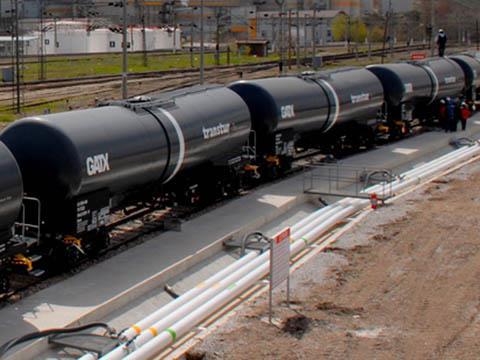 GATX Corp declared a quarterly dividend of $0·40 per common share on July 29, unchanged from the previous quarter.
Deutsche Bahn has certified Polish passenger rolling stock manufacturer Fabryka Pojazdów Szynowych as a potential supplier, enabling it to bid for future contracts.
On August 1 The Greenbrier Companies announced that it had closed the previously announced acquisition of a 19·5% stake in Brazilian castings and components manufacturer Amsted-Maxion Cruzeiro for US$10m. Amsted-Maxion Cruzeiro will use the investment to pay down outstanding debt and position itself for future growth. 'Global markets are important for and a significant part of our business strategy', said Greenbrier Chairman & CEO William A Furman.
On August 4 Bombardier Transportation's Chief Country Representative, Harsh Dhingra, said the Indian parliament's passing of the Goods & Services Tax which is designed to simplify inter-state commerce would 'be a good economic development for the country', encouraging investment in rail and bringing more transparency which would encourage multi-nationals like Bombardier to 'operate, invest and Make in India'.
Swiss leasing company Wascosa has appointed Bo Engdahl and Janne Bergman as sales managers with a remit to grow its Scandinavian activities, focusing on tank and conventional wagons respectively.