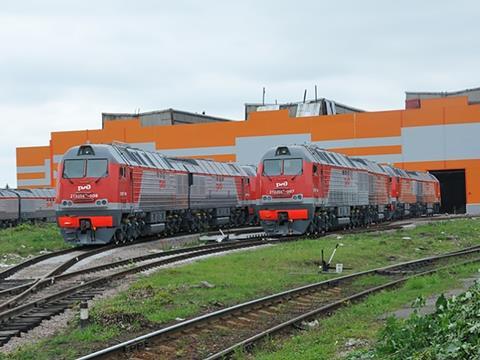 Transmashholding's Bryansk plant has announced that it produced rolling stock worth 12·6bn roubles in the first half of 2016, up 80% on the same period last year. The plant delivered 55 2TE25KM main line freight locomotives and 56 TEM18DM shunting locomotives in the first six months of this year, and expects to produce a total of 104 main line diesel locomotives for RZD this year, up 36% on 2015.
Bombardier has reported a 'solid' Q2 to June 30 for the Transportation business, with EBIT margin before special items improving by 80 basis points to 6·3%. The company said its 'operational transformation is gaining traction, driven by procurement savings and functional cost optimisation.' Transportation revenue of US$1·96bn was down 6% on Q2 2015. There were several orders for established rolling stock platforms in Q2 and an increase in the share of services contracts in the order backlog, which stood at US$29·8bn.
Polish rail regulator UTK has authorised Transportowy Dozór Techniczny and Instytut Kolejnictwa which operates the Żmigród test track to provide rolling stock certification services.
The European Commission expects to complete its competition investigation into Wabtec's proposed acquisition of Faiveley by October 24.