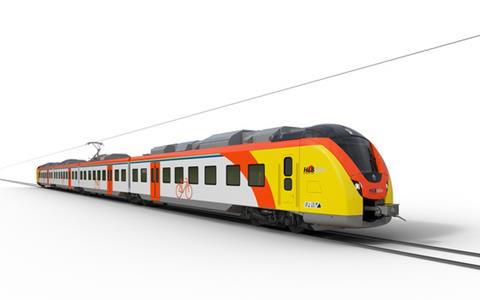 Bayern LB, Helaba and KfW IPEX Bank are jointly financing the acquisition of 32 Alstom Coradia Continental electric multiple-units which Hessische Landesbahn will lease from Deutsche Anlagen-Leasing under a long-term contract for use on Mittelhessen services from December 2023.
US company Ondas Networks has received its first order from a major European rail customer for its FullMAX MC-IoT private wireless network technology. 'Ondas has been focused on driving market adoption of its mission-critical IoT technology across industrial and government markets with an initial focus on the large North American rail market', said Eric Brock, Chairman & CEO of Ondas Holdings. 'Our success here with the Class I railroads is allowing for new adoption outside of North America. Rail operators in Europe face many of the same challenges.'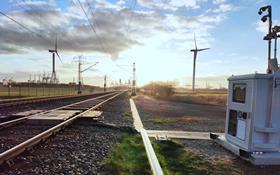 Abu Dhabi based private equity fund Agartha has made a €3·5m a Round A investment in Bonn-based lineside rolling stock monitoring equipment company RailWatch. The company said this would supports the rollout of its Pulsar technology in countries neighbouring Germany, and open up export markets in countries including Russia, Kazakhstan, Ukraine and China; the first deployment in Kazakhstan is being planned.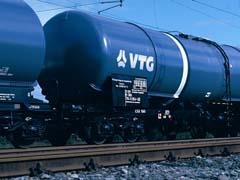 Dr Heiko Fischer is to step down as CEO and Chair of the executive board of VTG on June 30, after 25 years with the company. He will retain 'close ties' to VTG as senior advisor, in particular for political and government affairs.
Swedish company Railcare has announced management changes from October 1, with the appointment of CEO Daniel Öholm as Business Area Manager Abroad, with responsibility for strengthening the company's presence in the UK market and the rest of Europe. Ulf Marklund will become Deputy CEO with operational responsibility and responsibility for Railcare Machine and activities in Asia. CFO Mattias Remahl becomes CEO with overall group responsibility.
FS Group has a signed a €200m three-year loan agreement with UniCredit 'at very competitive conditions', saying this was part of a deal structured 'in order to seize the opportunities created by the ECB's measures for the economy and the banking system, designed to create support to the European industrial economy.'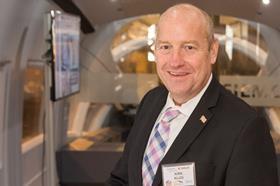 To lead its expansion in the 'fast-growing' North American rail market Ricardo has appointed Kirk Klug as Director of Marketing & Business Development for Passenger Rail in the USA and Marko Kroenke as Director of Business Development, Canada. 'We are delighted to be joined by distinguished colleagues with the gravitas, background and experience to firmly establish our business in this exciting and important market', said Paul Seller, Managing Director of Ricardo's rail division.
On June 16 Eurofima successfully priced a €250m seven-year green bond in its second visit to the primary market in 2021 as well as its second green bond issuance since the update of its green bond framework published on April 7. The proceeds of the will be used for lending to railways to invest in electric passenger transport that produces zero direct CO2 emissions.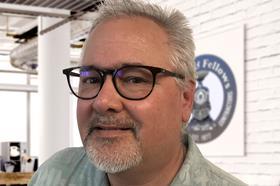 Los Angeles-based full service railway infrastructure contractor Sharp & Fellows has appointed Wayne Penn as Assistant General Manager. He was previously Senior Rail System Safety Specialist at Parsons. 'The stimulating work done by Sharp & Fellows is exactly what I want to be doing at this stage in my career', Penn explained.