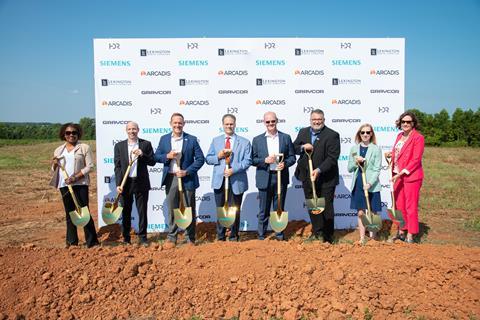 USA: A groundbreaking ceremony on August 23 launched construction of Siemens Mobility's future passenger rolling stock manufacturing and services facility in Lexington, North Carolina.
The $220m plant will produce passenger coaches and overhaul locomotives and hauled stock. It is scheduled to open in 2024, and is expected to create more than 500 jobs by 2028 making it one of the city's largest employers. North Carolina is providing a 12-year Job Development Investment Grant for the factory, which it estimates will grow the state's economy by $1·6bn.
Technologies to be deployed will include robotic welding, 3D printing and virtual reality welder training. When fully operational the facility will be carbon neutral.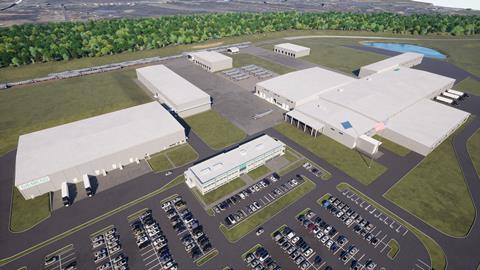 'Our new east coast hometown will soon be a powerhouse when it comes to rail manufacturing', said Michael Cahill, President for Rolling Stock at Siemens Mobility North America. 'Complementing our operations in Sacramento, our bi-coastal facilities will work together to manufacture the latest rail technology and transform the everyday for communities across the country.'
CEO Marc Buncher said 'this is not just an investment in rail, but an investment in manufacturing, jobs, sustainability, digitalisation and the future of modern transportation'.
It will be Siemens Mobility's ninth US manufacturing site, with others located in Alpharetta, Georgia; Louisville, Kentucky; Marion, Kentucky; Pittsburgh, Pennsylvania; New Castle, Delaware; Tualatin, Oregon and two facilities in Sacramento, California.