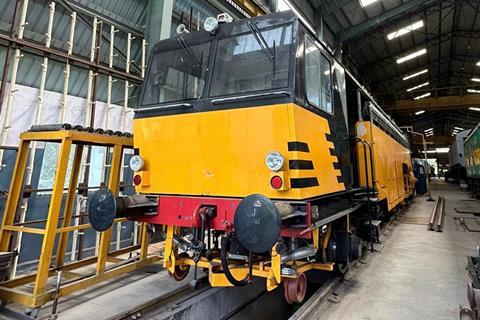 INDIA: Sinara Transport Machines has completed the first Work Site Tamper to be assembled at the SAN Engineering & Locomotives factory in Bengaluru.
Tampers and 19 ballast regulators for Indian Railways are being assembled from kits with the Russian company's local partner under the government's Make in India programme, which envisages a localisation rate of at least 51%.
All STM equipment for India is adapted for operation at air temperatures of up to 55°C, humidity of up to 100% and steep gradients.