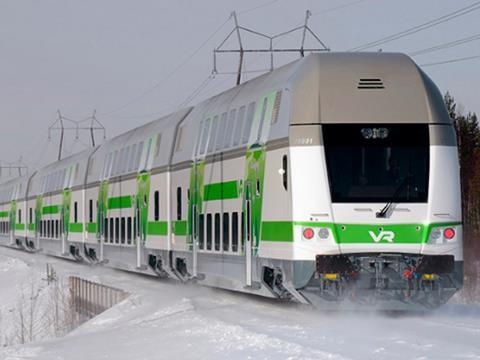 FINLAND: Škoda Transportation Group's Finnish rolling stock manufacturing business Transtech has been renamed Škoda Transtech.
Established in 1985 as a subsidiary of the Rautaruukki steel group and latesr acquiring the Valmet plant in Tampere, Transtech was owned by Patentes Talgo from June 1999 until March 2007 when it was sold to a group of Finnish investors. Škoda Transportation Group acquired a 75% stake from investment company Pritech in 2015, and purchased the remaining 25% from Sinituote in May this year.
'The long-term intention of the Škoda Transportation Group is to consolidate its position on the western European markets', said Škoda Transportation Group Chairman & CEO Petr Brzezina.
Škoda Transtech has its headquarters in Oulu, a sales office and maintenance facilities in Helsinki and a factory in Otanmäki where it produces low-floor trams and double-deck coaches and undertakes contract manufacturing.
'In less than three years we have managed to successfully restructure and stabilise Transtech', said Zdeněk Majer, Chairman of Škoda Transtech and Vice-President of Škoda Transportation Group. In that time the company has won orders to supply trams to Helsinki and Tampere and double-deck coaches to Finnish national operator VR, while the number of employees has increased from 500 to 650 and annual sales have reached more than €115m.
'Our task now is to continue the process of integration of Škoda Transtech into the Škoda Transportation Group', Majer said.