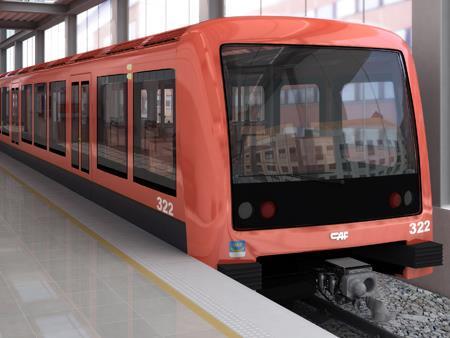 FINLAND: Meeting on October 16, the board of Helsinki transport operator HKL selected CAF as preferred bidder to supply 20 four-car metro trainsets.
The air-conditioned trainsets will be 90 m long, with through gangways and capacity for 576 passengers. They are to be equipped with temporary driving cabs, which would be removed to provide more passenger space once the metro automation project is completed.
HKL expects to sign a contract worth €140·4m plus VAT by the end of this year. The first trainset would be delivered for testing in late 2014, with the remainder entering service in 2015-16.
Bids were compared on the basis of price, commercial terms, operating and maintenance costs, technology, design and innovation, 'co-operation capabilities' and delivery reliability, with HKL concluding that CAF's tender was the most affordable overall.
The order includes trains for the Länsimetro 14 km western extension to Matinkylä, and the exercising of an initial option for trains which would be required for a possible future continuation to Kivenlahti. The additional rolling stock will increase overall capacity by enabling headways to be reduced to 2½ min on the central section of the metro, with 5 min headways at the eastern and western ends.
The contract will include a second option which would cover trains for the proposed East Metro extension to Sipoo.