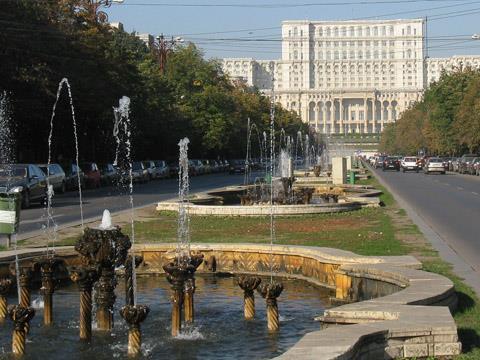 ROMANIA: Bucuresti metro operator Metrorex named CAF as the winner of a contract to supply 16 metro trainsets on September 22.
The six-car trainsets will be delivered from 2012 to replace IVA Astra rolling stock currently used on Line 3. Metrorex said the new vehicles will be equipped for automatic train operation, and will feature audio and visual passenger information and bicycle spaces.
Bombardier Transportation had also bid for the contract, having previously supplied Movia cars to Bucuresti. Valued at €97m plus VAT, the order is being funded under a grant agreement signed with the European Investment Bank in 2009. Final assembly of the trains will be undertaken locally under a technology and skills transfer agreement.
The contract includes an option for eight more trainsets. Metrorex is also planning to acquire a further 21 trainsets for the future Line 5.
Metrorex has appointed a joint venture of Metroul and Systra to provide project management services for construction of Line 5.