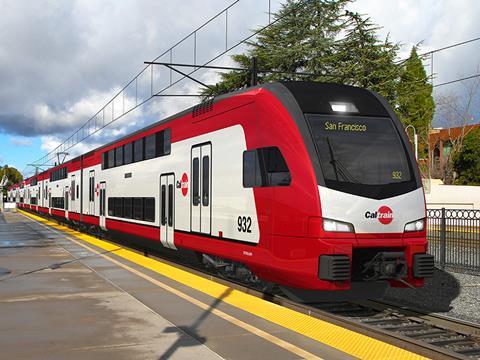 USA: San Francisco to San Jose commuter rail operator Caltrain said on May 3 that it expected the Trump administration's 2017 budget would include a $100m investment in the Peninsula Corridor Electrification Project.

Caltrain had agreed contracts in July last year with Balfour Beatty and Stadler for electrification work and supply of rolling stock, but in February it agreed with its contractors to extend deadline for work to begin until June pending approval of a Full Funding Grant Agreement. Caltrain said this approval would unlock more than 25% of the $647m total federal funding request, enabling work to start immediately.

'We are cautiously optimistic that bipartisan approval of the budget will be a signal that the [Trump] administration plans to follow through with a commitment to invest in Caltrain electrification', said Executive Director Jim Hartnett.

The inclusion of funding for the project in the 2017 budget 'provides Caltrain with the best indication yet that federal investment in transit infrastructure will continue', the operator added.