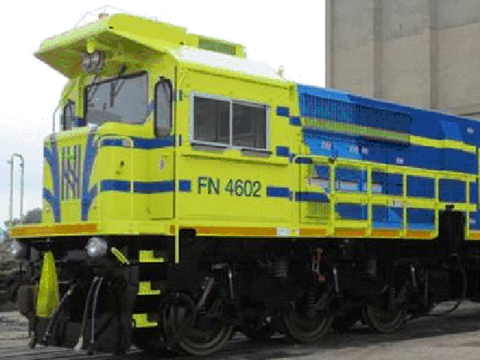 CHILE: Electro-Motive Diesel has delivered six GT46AC freight locomotives to metre-gauge operator Ferronor.
The 4 500 bhp locomotives built in the USA at EMD's plant in Muncie, Indiana, have 16-cylinder 710G3C engines with electronic unit injection, a split radiator system and variable-speed cooling fans and traction motor blowers that optimise cooling while limiting parasitic load. Self-steering bogies are intended to reduce wheel wear.
EMD's Intellitrain system provides remote access to operating and performance data, with EM2000 microprocessor controls featuring self-diagnostics.
'We are pleased that Ferronor selected the EMD GT46AC locomotive', said EMD Chief Executive Officer Billy Ainsworth. 'The increased productivity and performance of our AC traction represents the latest in EMD technology. Compared to a six-axle DC locomotive, the AC traction system provides approximately 40% more tractive effort, allowing locomotive unit replacement and much-improved lifecycle cost'.