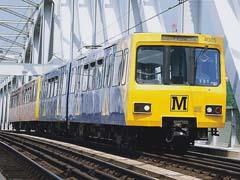 UK: DB Regio Tyne & Wear Ltd formally took over responsibility for operating the local electric network around Newcastle and Sunderland on April 1. The concession agreement runs for seven years with an optional two-year extension, with regional transport authority Nexus paying the Deutsche Bahn subsidiary a fee based on meeting service quality and revenue protection targets.

Packets of sunflower seeds were handed out to publicise a 100-day campaign 'to reawaken community pride in this essential transport service' and improve the passenger experience. At Cullercoats station 'the smell of fresh paint will soon pervade the air'. Nexus Director General Bernard Garner said passengers 'will immediately start to see the positive difference our new concessionaire will make'.

The 79 km metro network carries more than 40 million passengers each year. Government funding for a £580m subsidiary and capital funding package was conditional on the operations being tendered.