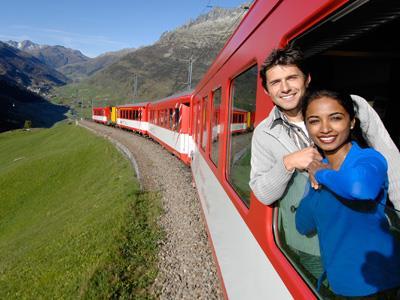 SWITZERLAND: ABB has received turnkey contracts worth US$30m from Swiss Federal Railways and private operator Matterhorn Gotthard Bahn to supply three traction substations by 2018. The manufacturer says that this will help the operators to increase capacity by strengthening and stabilising their power supplies.
The SBB order covers 132/66/15/11 kV substations at Brig and Luins near Nyon, on the Simplon and Genève – Lausanne routes respectively. Replacing temporary mobile substations, they will also provide additional transmission and distribution capacity. A further 132/11 kV substation is to be installed on the Matterhorn Gotthard Bahn, at an altitude of 1 346 m above sea level.
The three substations will be equipped with automation, protection and telecommunication systems. The contract also includes the supply of gas- and air-insulated switchgear, traction transformers and auxiliary power supply equipment.