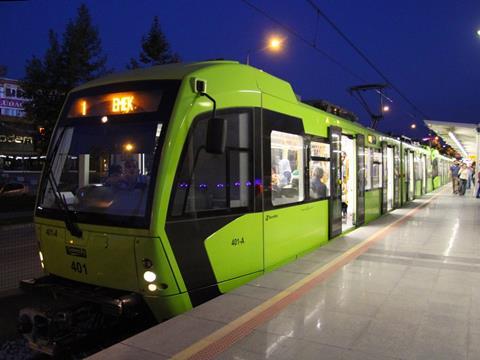 TURKEY: Bursa plans to ban dolmuş minibuses from operating parallel to part of the Bursaray light metro line. The plan has the support of the police and is not opposed by the minibus drivers' chamber.
The city hopes that removing of dolmuş services from part of Ankara Yolu Caddesi would reduce traffic congestion, and encourage modal shift to Bursaray.
Privately-owned dolmuş buses have adversely affected ridership of metro and light rail services in other Turkish cities, notably Ankara. The metro in the capital is being much underutilised as many passengers opt to use dolmuş services.
A detailed feature article on Bursa appeared in the December 2016 issue of Metro Report International, available to subscribers in our digital archive.