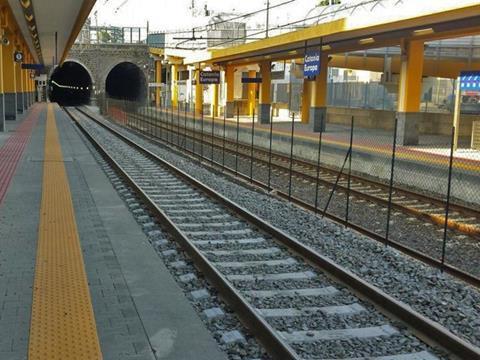 ITALY: The first stage of the Passante Catania project opened on June 18. The project is being undertaken to enable the operation of frequent suburban services across the city from Taormina in the north to Letini in the south via Catania Centrale.
The €100m first phase, delivered by infrastructure manager RFI, included upgrading and double-tracking between Catania Cannizzaro and Catania Centrale, as well as the construction of three stations. Ognina and Europa are open, and Picanello is to open later.
The second phase would modernise the line between Catania Centrale and Bicocca, including the construction of a new station at Fontanarossa to serve the airport.