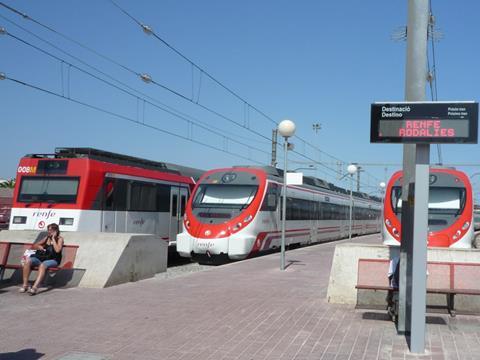 SPAIN: Infrastructure manager ADIF is to call tenders for the first installation of ETCS Level 2 signalling on the Barcelona suburban network, covering the 56 km between L'Hospitalet de Llobregat and Mataró.
A total budget of €92∙9m has been set for the contract, of which €56∙8m would cover the design and installation over 21 months of electronic interlockings, train protection and energy supply systems as well as fixed and mobile telecommunications including GSM-R. Maintenance over 20 years is expected to cost a further €36∙1m.
Separately, ADIF is tendering a contract worth up to €10∙4m to replace CTC hardware and software at its Barcelona control centre, where problems with the servers caused serious disruption to rail traffic on May 21.
With ADIF giving 'absolute priority' to maintaining CTC functionality, work is to be undertaken in a phased programme lasting six months. The contract also includes maintenance over a period of 20 years.