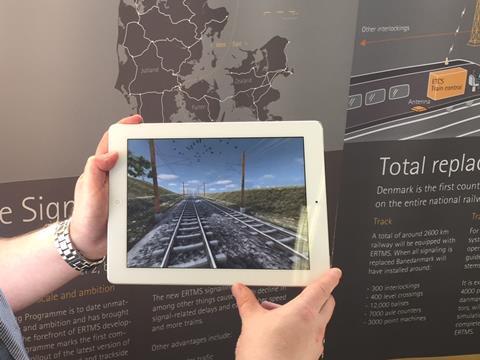 DENMARK: Infrastructure manager Banedanmark has used 3D scanning and BIM data to produce a detailed 3D computer model of the fast line under construction between København and Ringsted which is scheduled to open next year.
This allows potential suppliers to view and 'walk around' the route from a computer.
The model was developed in-house by Banedanmark.