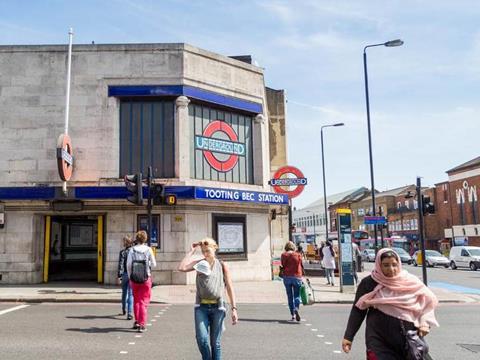 UK: London Walking & Cycling Commissioner Will Norman published the city's first Walking Action Plan on July 19.
The plan is part of Mayor of London Sadiq Khan's aim to increase the combined modal share of walking, cycling and public transport to 80% by 2041, from 63% now. The Walking Action Plan has the specific goal of increasing the number of walking trips from 6·4 million end-to-end journeys per day to 7·5 million by 2024.
Measures outlined include designing streets for walkers to include more and wider pedestrian crossings, as well as more walking routes and 'better public spaces'. Walking is to be prioritised in all new infrastructure projects, and traffic lights would be modified to make it easier for pedestrians to cross roads while minimising congestion.
'Active Travel Hubs' would be developed at Underground stations so that passengers would find it easier to walk as part of an onward journey. Transport for London is to improve signposting and maps, and will publish London's first design guidance for walking next year.
'Getting more Londoners to walk regularly is essential for the health and future prosperity of our city', said Norman. 'By making it easier for Londoners to leave their cars at home and walk instead, it will tackle the air pollution crisis and reduce congestion as London's population continues to grow. It will have a truly transformational impact on our city.'