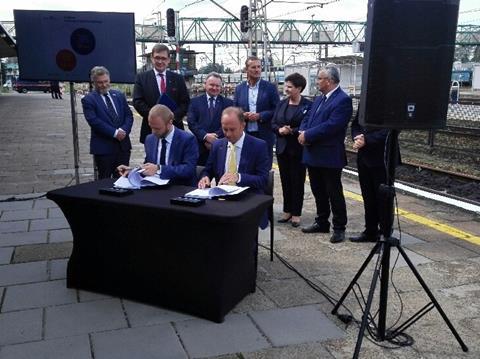 POLAND: Infrastructure manager PKP PLK signed an agreement with Deputy Prime Minister Beata Szydło and Infrastructure Minister Andrzej Adamczyk on August 27 for 500m złoty towards the modernisation of the Oświęcim – Czechowice Dziedzice route.
Work is due to take place in 2020-21 and will include the modernisation of Oświęcim station. The upgrade would increase speed of passenger trains along the line to 120 km/h and freight trains to 80 km/h.
The work forms part of the 815m złoty project to upgrade the Trzebinia – Zebrzydowice line.