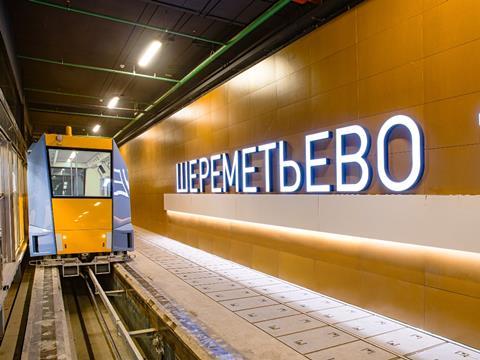 RUSSIA: An automated peoplemover opened at Moscow's Sheremetyevo Airport on May 3.
The 2 km cable-driven peoplemover links the newly opened Terminal B with terminals D, E and F on an underground alignment.
Doppelmayr built the US$243m peoplemover and is providing 15 years of operations and maintenance under a contract awarded in January 2016. Beumer Group has built an adjacent tunnel for an automated baggage transport system.
Services are operated with two four-car trainsets. Each has a capacity of 108 passengers, giving the line a design capacity of 1 676 passengers/h per direction. The trains run at 47 km/h, giving an end-to-end journey time of 3¼ min.