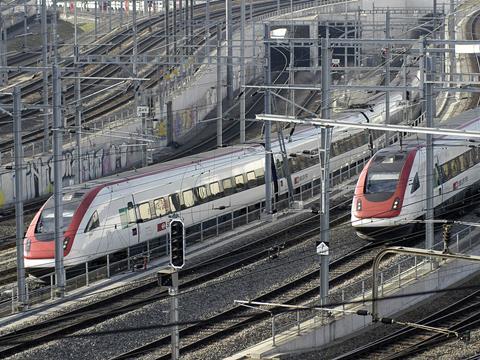 SWITZERLAND: Swiss Federal Railways will introduce route numbers for its long-distance services from the start of the winter timetable on December 10. Intended to offer passengers 'simple and reliable' identification of their services, the numbering is based on that used for the national road network.
The main east-west route from Genève Aéroport to Bern, Zürich and St Gallen will be known as IC1 and the Zürich – Lugano route via the Gotthard Base Tunnel as IC2. Basel – Luzern – Lugano services will be identified as IC21 and Basel – Zürich – Chur services will be shown as IC3. The Genève – St Gallen route via Biel will be designated IC5.
The ICN designation for services operated by tilting EMUs will be dropped, with all long-distance trains designated as Intercity (IC) or Interregio (IR).