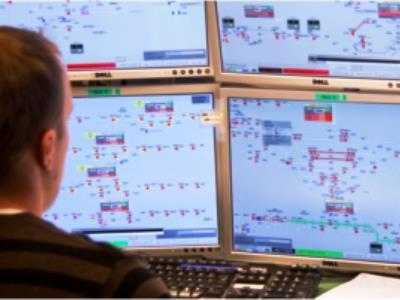 FINLAND: Finnish transport agency Liikennevirasto has awarded a €5⋅8m contract to Mipro for renewal of the train control system on around a quarter of the national rail network in western Finland. A new traffic management system designated TAKO is to be rolled out in eight phases during 2014-18, replacing the existing TAIKA control system used in the Tampere region.
The control area includes the main line running north from Riihimäki through Tampere to Seinäjoki, as well as the east-west routes from Pieksämäki and Jyväskylä to the ports of Vaasa, Kaskinen, Pori and Rauma, plus the orbital route from Toijala to Turku to the west of the Helsinki conurbation. In total, 1 400 track-km will be managed from a new control centre to be built at Tampere Viinikka, as will the marshalling yards at Tampere and Seinäjoki.
The new centre will control and monitor more than 10 000 signalling elements, including 1 800 signals and 1 250 turnouts. According to Mipro, the remote traffic control system will have to interface with interlockings supplied by six different manufacturers which are currently used in the control area.
Mipro will be supplying its MiSO CTC technology, which provides advanced automatic functions for train monitoring and route setting, and interfaces with the agency's other traffic management systems. Using common hardware components and proven software, the modular CTC package is based around functional layers to form a highly scalable application suitable for a wide variety of different traffic requirements and installation sizes. MiSO CTC is already being used by Liikennevirasto to control more than 3 000 track-km in northern and eastern Finland.
Mipro will also be providing simulation tools for operator training, including various exercises in managing traffic during periods of disruption.