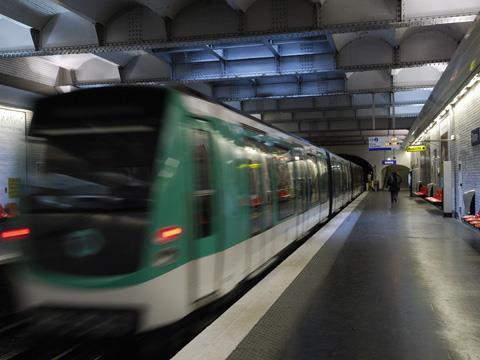 FRANCE: Société du Grand Paris announced on July 15 that its supervisory board had authorised the release of €5·3bn to fund construction of the first phase of the Grand Paris Express project. This covers the southern part of Line 15 from Pont-de-Sèvres to Noisy-Champs under the revised scheme announced by the government in March.
A public enquiry will be launched 'in the autumn' and work will commence in 2015 with a view to opening in 2020. The 33 km route will have 16 stations and run entirely below ground. Automated trains each able to carry 1 000 passengers will offer a line capacity of 300 000 passengers a day, SGP said.
Also included in this initial tranche of investment is construction of the operations control centre at Champigny-sur-Marne, together with a maintenance depot at the same location and at Vitry-sur-Seine; these will be required for trains on other parts of the Grand Paris Express network. The control centre will eventually manage all services on lines 15, 16 and 17.
'The unanimous decision by the supervisory board is essential as this section will be one of the busiest on the network', said Board President André Santini.