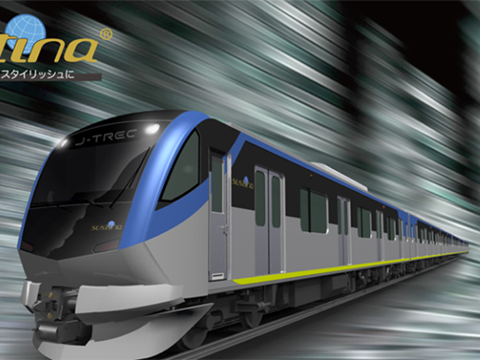 JAPAN: East Japan Railway train manufacturing subsidiary J-Trec has won an order to supply its Sustina design for the Purple Line in Bangkok. A fleet of 21 three-car sets will be delivered to Thailand in 2016 from the company's factory in Yokohama, and JR East will set up a local business to provide a 'comprehensive maintenance programme' covering rolling stock and infrastructure for 10 years.
The trains have been developed following development and testing of a prototype in 2012-13. The Sustina design features laser-welded lightweight stainless steel car bodies that include an interior roll-bar at ceiling height to provide strength within the car body should a collision occur from the side.
J-Trec is also working on Sustina rolling stock designs for use by JR East.