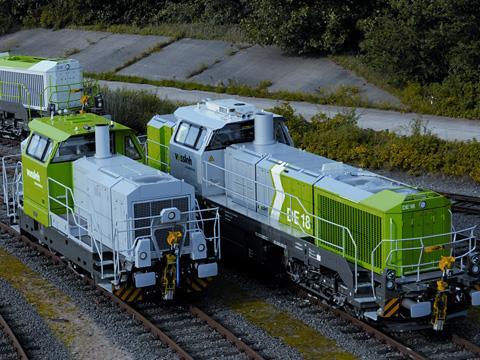 GERMANY: Vossloh has won a contract to supply chemical company BASF with 22 centre-cab locomotives for mainline and shunting operations at its sites at Ludwigshafen and Schwarzheide in Germany and Antwerpen in Belgium.
The deal announced on December 14 is worth €40m, including maintenance and spares.
The order comprises 16 G6 three-axle 671 kW diesel-hydraulic locomotives, and four DE12 and two DE18 Bo-Bo diesel-electrics rated at 1 200 and 1 800 kW respectively. All are part of a modular family which was launched with the G6, and will have a high degree of parts commonality to minimise component sourcing times and parts inventories.