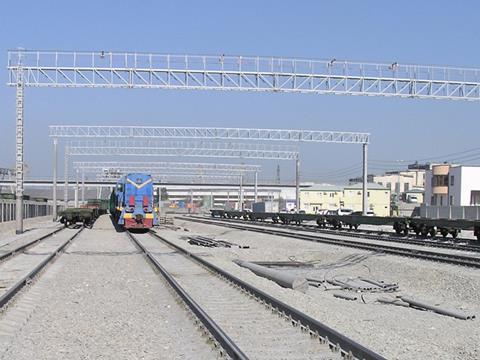 RUSSIA: Container terminal operator NUTEP has completed the latest phase of a programme to upgrade railway facilities at the Black Sea port of Novorossiysk.
NUTEP has increased its overall monthly block train capacity to 30 trains of 112 TEU by constructing a new yard at the rear of the terminal. This has allowed its original tracks to be removed, increasing storage capacity to more than 11 000 TEU.
The terminal has more than 4 track-km of railway, including two 425 m sidings with dedicated rail-stackers able to handle traffic on both sidings simultaneously.
NUTEP handled 215 307 TEU in 2012, and is investing in an additional berth to accommodate ships of up to 6 000 TEU.