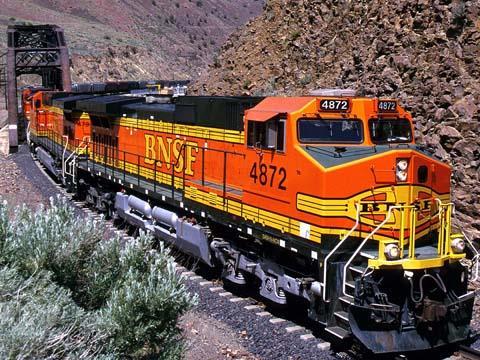 USA: BNSF announced a $3·5bn capital programme for 2011 on February 7, with the largest element being $2bn allocated to investment in the core network and related assets.
BNSF will spend $450m acquiring 227 locomotives and $350m on wagons and other equipment. The federally-mandated PTC programme will require $300m, and a similar sum will be spent on terminal, track and intermodal works.
Expansion and efficiency projects will be focused on 'mid-continent and coal routes to improve velocity and throughput', the company said.
'As we demonstrated with our capital commitments during one of the deepest recessions in US history, we remain committed to making the necessary investments to maintain and grow the value of our franchise's capacity and to provide the nation's supply chain with more efficient freight transportation', said Chairman & CEO Matthew K Rose.