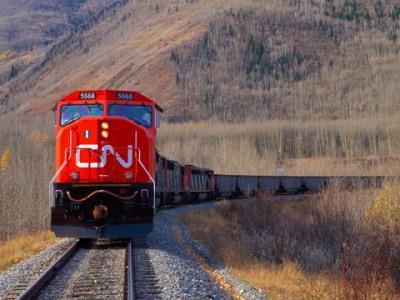 CANADA: Canadian National announced orders for 161 locomotives on March 22, saying the acquisition programme would accommodate anticipated traffic growth and improve operational efficiency.
CN has ordered 35 GE Transportation ES44AC and 30 Electro-Motive Diesel SD70ACe locomotives for delivery in 2013-14. Intended to haul coal trains on demanding steeply-graded and sharply-curved routes in northern British Columbia and Alberta, CN said these would be its first locomotives with AC traction. They will be equipped to enable the lead locomotive to control others distributed throughout the train, providing faster and smoother starts, improved braking and lower head-end forces.
CN also announced the purchase this year of 42 secondhand GE Dash 8-40C locomotives, 11 leased GE Dash 8-40C locomotives and 43 secondhand EMD SD60 locomotives.
'CN's locomotive acquisition programme represents a balanced, capital-effective approach to handle expected volume growth over the next two to five years and to meet the locomotive requirements resulting from customer-focused service plans', said Keith Creel, Executive Vice-President and Chief Operating Officer.
'The new and used motive power will enhance operational efficiency and reduce fuel consumption by permitting the retirement of older, high-maintenance locomotives and the cascading of less fuel-efficient mainline units into less demanding yard and local switching operations, while providing additional locomotives to accommodate increased traffic.'