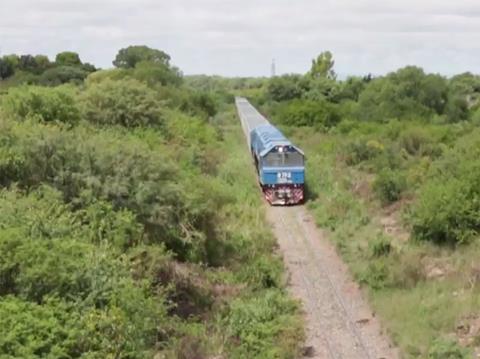 ARGENTINA: Infrastructure authority Trenes Argentinos Infraestructura has awarded contracts to undertake Phase 3 of the track renewals programme on the 1 000 mm gauge Belgrano network.
Divided into four lots worth 3∙5bn pesos, Phase 3 covers 300 km including route C12 from Joaquín V González to Metán, as well as route C8 from Metán to Las Cejas. In total, 217 km are to be upgraded in the province of Salta, 16 km in Santiago del Estero and 67 km in Tucumán.
'When the work is complete in 2019, we are going to have much more competitive logistics which is going to help the economy of the whole of northwest Argentina to develop', said Trenes Argentinos Infraestructura President Guillermo Fiad.