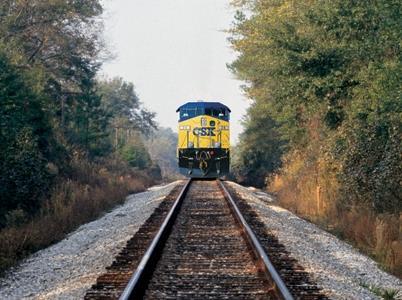 USA: CSX Corp is to invest $2bn in its network during 2011, with two-thirds going on infrastructure and rolling stock and the rest split between strategic and regulatory investments. This is up from $1·8bn in 2010.
On January 24 CSX announced 2010 operating income of $3·1bn, up 35% on 2009. Earnings were $1·56bn, up 37% as a result of strengthening volume, revenue growth, productivity and operating leverage, with a record operating ratio of 71·1.
CSX employs 30 000 people, and its workforce is expected to grow by up to 2% in the coming year as business returns in the improving economy.
'CSX believes in the ability of the US economy to continue growing and is committed to supporting its customers as that occurs', said Chairman, President & CEO Michael J Ward on January 25. 'This is an important time for CSX and other companies to take stock in what we need to do together to drive growth and increase US competitiveness in the global marketplace while creating jobs.'