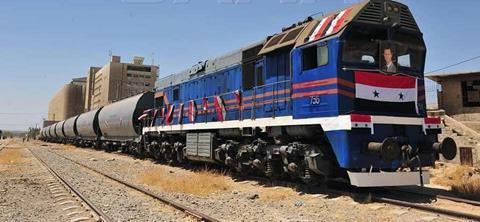 SYRIA: A freight train from the Mediterranean port of Tartus arrived at the Al-Sabinah silos to the south of Damascus for the first time in nine years on August 8, carrying 1 000 tonnes of grain.
Minister of Transport Ali Hammoud said this marked the resumption of rail services to and from Damascus after 'theft, sabotage and destruction' of the 309 km route from Tartus to Al-Sabinah during the ongoing civil war. This included the complete destruction of 40 km of the line at four sites, and trenches and tunnels being dug around the railway at 26 locations.
Work to rehabilitate the line was completed by national railway CFS in one month, the minister said, progressing around the clock despite the hot desert conditions, lack of equipment, sanctions and the implementation of measures to prevent the spread of the coronavirus.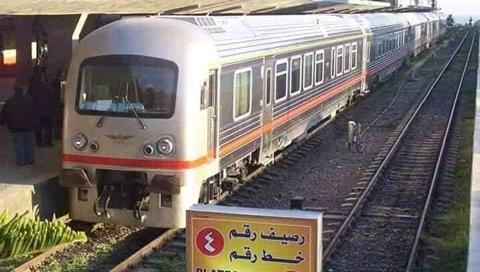 The minister said the revival of rail services between the port and the capital would have a great impact on securing supplies of commodities including grain and fuel.
A passenger service running north along the coast from Tartus to Latakia is also now operating, with two trains a week timed to meet the needs of students.