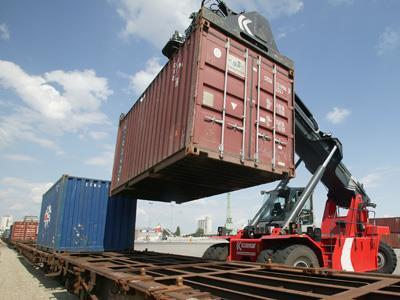 FRANCE: Port authority Port Autonome de Strasbourg has awarded Europorte a five-year contract to operate and maintain its 110 km rail network.
The Socorail subsidiary of Eurotunnel company Europorte will have 10 staff to manage the rail network, while maintenance of the electrification equipment will be subcontracted to Vinci subsidiary Eurovia.
Strasbourg is the second largest inland port in France, handling 1⋅8 million tonnes of freight a year, mostly cereals, consumer goods and petroleum products. The main 1 000 ha site in Strasbourg is home to 320 companies, and there are also satellite sites along 100 km of the Rhine, including facilities at Lauterbourg and Marckolsheim.
Announcing the operating contract on September 1, Europorte said it sees 'promising expansion opportunities for Europorte and the Port of Strasbourg', thanks to its development potential and proximity to the German border.