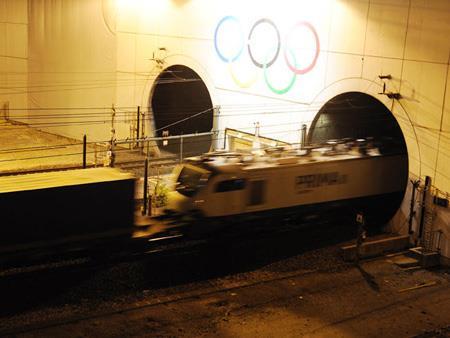 EUROPE: Eurotunnel is offering financial support to assist operators with launching new intermodal freight services through the Channel Tunnel.
Announcing the Eurotunnel Incentive for Capacity Additions scheme on May 30, the tunnel operator said 'the difficulty with opening new services through the Channel Tunnel is not, contrary to some views, due to the level of access charges, which are very competitive, but to the marketing and service start-up costs and the controls at Fréthun.'
ETICA is open to all operators, and would provide one-off financial support for the first year. It would be fully funded by Eurotunnel, with no public subsidy, and Eurotunnel said it complies with European directives. It does not change the access charges set out in the Network Statement, which according to Eurotunnel are about €100 per 40 ft container for a 750 m, 1 800 tonne freight train running through the Channel Tunnel at 120 km/h on a week night.
The UK's Rail Freight Group welcomed the announcement. 'Cross-Channel rail freight traffic persistently underperforms its potential, and there are many barriers to success including security fees and tariffs, performance issues in mainland Europe and the difficulties of quickly establishing full trainloads', said Executive Director Maggie Simpson. 'By offering support in the start-up phase, the ETICA scheme should help those operators seeking to establish new services, and we look forward to an increase in traffic levels from this welcome initiative'.