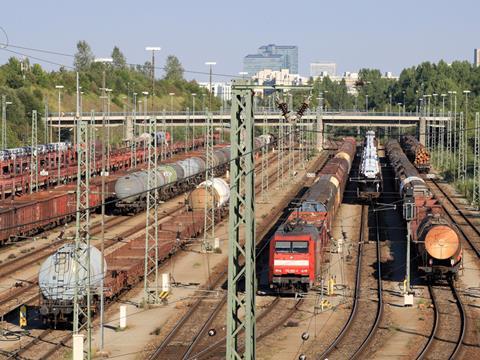 EUROPE: Rail freight association Ferrmed has begun work on a study of modal shift optimisation on the European Union's TEN-T corridors.
Scheduled for completion by the end of next year, the study is intended to help EU member states prioritise actions to support modal shift, and to provide a tool to assist with modifications to the TEN-T regulation which the European Commission plans to undertake in 2021.
The study will provide details of traffic flows, in total and by mode, on each section of the corridors. It will also set out the measures needed to optimise modal distribution in the most congested areas and achieve an EU objective of 30% of surface transport of goods over distances greater than 300 km being by rail or barge by 2030.
The study will detail the number of freight and passenger trains the routes can accommodate, and the maximum permitted length of freight trains which Ferrmed believes should be 740 m in the first phase and 1 500 m in the final phase. It will also assess the loading gauges, which the association says should be P 400 or GC-C, and any bottlenecks, as well as the state of ERTMS implementation and rolling stock developments which are needed to provide 'intelligent' trains.