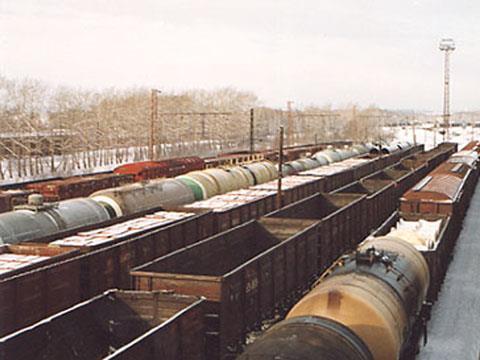 RUSSIA: Plans to spend €3·5bn on wagon fleet modernisation were announced by Russian Railways following the RZD board's formal go-ahead for the creation of the Second Freight Co on August 26.
Non-profit body Zheldorreform owns one share in the new company, known as Freight Two, with RZD owning the rest. The company's initial strategy will be based on price competitiveness, with rates set below market averages and a target of a 22% market share by 2015.
RZD is to transfer 156000 wagons to the stand-alone subsidiary, which will lease a further 24000 wagons. Freight Two's €3·5bn preliminary investment plan will see 76000 new vehicles purchased and 61000 modernised by 2015, bringing down the average age of its wagon fleet from 22 to 15 years.
The RZD board also approved the creation of RZD-Logistics, which will integrate existing services from various parts of the group to provide door-to-door freight forwarding. Zheldorreform will own one share.