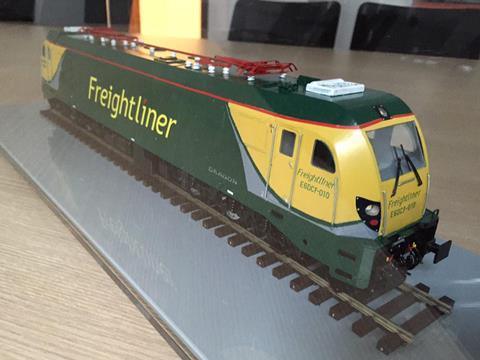 POLAND: Freightliner PL signed a contract to lease five Newag Gliwice electric locomotives from ING Lease on January 30.
The 5 MW six-axle E6DCF Dragon locomotives are scheduled to be delivered from May to July 2016 under a €17·5m deal which includes two years of aftersales support. They will be equipped with a 520 kW diesel engine for last mile operation.
'The fact that Freightliner Group, a leading independent European rail operator, has come to rely on our product proves that our development strategy has been right', said Newag President Bartosz Krzemiński.
Freightliner PL's fleet currently comprises Electro-Motive Diesel JT42CWRM diesel locomotives.